Growth – Service – Pride
We understand the needs of the citizens of our community and are devoted to helping you achieve your financial goals. No matter how you access your credit union, whether online or through the front door, you are home. Invite your family and friends to become owners so they too may experience the difference in financial service delivery.
Ready to become a member?
Apply online today!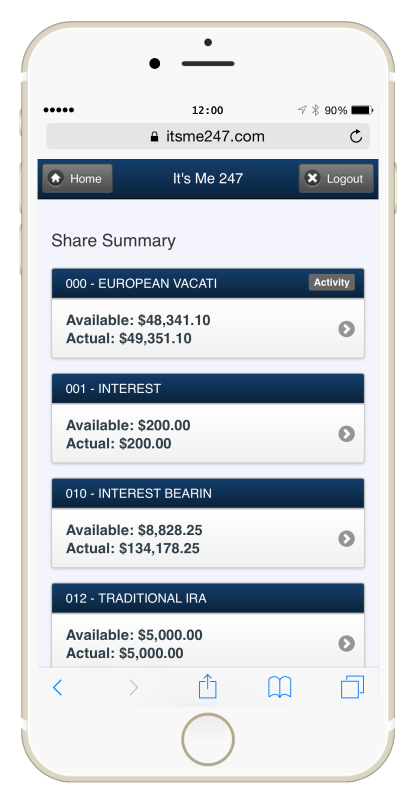 It's Me 247 Online Banking
With It'sMe247, you can keep in touch with your credit union accounts any time, from any place life takes you! If you have a computer and a connection to the Internet, you can use it to check balances, transfer money, and stay connected with your credit union accounts around the clock.
Search for Cleared Checks
Nebraska
6707 Grover Street
Omaha, NE 68106
Phone
Tel: (402) 391-5838
CU*TALK Audio Response Teller: 833-351-0608
Fax: (402) 391-4310
Branch Hours
Monday – Friday: 9:00AM – 5:00PM
Saturday: Closed
Drive-Thru Hours
Monday – Thursday: 8:00AM – 5:00PM
Friday: 8:00AM – 5:00pm
Saturday: Closed
Iowa
204 S. 35th Street
Council Bluffs, IA 51501
Phone
Tel: (712) 242-1055
CU*TALK Audio Response Teller: 833-351-0608
Branch Hours
Monday – Friday: 9:00AM – 5:00PM
Saturday: Closed
Drive-Thru Hours
Monday – Thursday: 8:00AM – 5:00PM
Friday: 8:00AM – 5:00pm
Saturday: Closed
Nebraska Branch
Iowa Branch